It's back! The popular family history writing course, The Write Stuff, returns with a new format.
Recently, The Write Stuff Spring 2017, sold out with more than 40 total participants!
Is writing a family history based on many years of genealogy research one of your "I'll get to it someday" goals? Are you looking for more than just the standard genealogy report . . . do you want something that you can publish and share with family? Are you interested in crafting ancestor profiles and allowing their stories to "pop" off the page? Then you need to be a part of The Write Stuff – a Genealogy Intensive™ offering.
What Is a Genealogy Intensive™?
A Genealogy Intensive™ is a small group of similarly-minded genealogists with the same project goal—to write and share family stories. The redesigned course is a self-paced online learning experience with instructional videos and five writing assignments that are interesting, engaging, and collaborative without being burdensome. Participants are coached by nonfiction author and genealogy educator Lisa Alzo who will be on hand to offer encouragement and facilitate online discussions to lend inspiration, solve problems and help you to make that ever-elusive project a reality. A private Facebook group serves as your "online classroom" where you can interact with your coach and fellow family history writers to share ideas, seek encouragement, and ask questions at any time of the day or night. The online platform will also serve as the "workshop" space—an intimidation-free environment where you can post your writing for feedback as well as read and comment on the projects of your fellow writers. In addition, Lisa will periodically hold live chats in the Facebook group where you can get answers to your questions about writing and publishing.
And the best part is since it is a self-paced, there are no set dates and you can begin the course whenever it is convenient for you!
So, bring your obsession. Bring your ideas, no matter how impossible they may seem. Bring your enthusiasm. Get ready for results. We're talking action and doing. We're talking feedback and support.
If you missed out on previous versions of The Write Stuff (which sold out quickly) then here is your chance! Read below for more information on this revamped, collaborative, results-driven, group coaching environment focusing on writing family history narratives. Once you make your purchase, you'll have access to the recordings, handouts, and the Facebook group indefinitely. In addition, the first 25 participants to purchase The Write Stuff Genealogy Intensive course will receive one (1) free 15-minute personal Skype consultation with your coach Lisa Alzo.
What's New?
In an effort to constantly improve our products and educational services, we have changed the format of The Write Stuff Genealogy Intensive to make it easier than ever for you to succeed! Key features of our revised program include:
No official start or end date! You receive an email with links to all videos and assignments and YOU choose when you start and finish. However, for you to get the most out of this experience and meet your writing goals, it is recommended that you aim for one lesson and assignment per week (approximately 6 weeks of dedicated work).
The private Facebook group is the main hub of activity – you decide how much or how little you want to interact with your coach and fellow writers
Periodic Facebook Chats replace the scheduled live GoToWebinar sessions included in previous offerings of The Write Stuff. These Facebook events may be announced in advance or may be impromptu as decided by your coach. Facebook-hosted events will be recorded so you can view them if you can't attend live.
Testimonials
While our format has changed, our commitment to helping you in your writer's journey has not. But don't just take our word for it. Here are some comments from previous Write Stuff students:
"Your Write Stuff Seminar empowered me to write my family history. Your gentle guidance and a supportive group helped me see that I am indeed a writer! I appreciated the weekly meetings, the prompts, and the opportunity to share my work with others. And I loved exploring the variety of forms one's family history might take. You inspired me to express myself and in so doing leave a family legacy. Thank you Lisa." – Kathy
"Genealogy Intensive gave my family history writing a big boost. From it, I developed the habit of writing every day. Genealogy Intensive led me to understand just how important that is to do. After the class was over, I started a family blog to publish some of that writing and to get it 'out there' for others to read. The blog provided other rewards, including increasing their interest and involvement in our family's history. One of the cousins that I do genealogy work with told me "I love the way you write". Most importantly, I decided how to write my family history book by choosing a format to use through the storyboarding technique taught in the classes." – Mary-Angus Yanke
Description
Are you excited about (or perhaps even a little obsessed with) the idea of getting your family history down in writing? Maybe you have self-doubts and fears about how to get started, what to write, and how to put it all together in a compelling way? If so, then this workshop is for you! During this six-week intensive, you will learn the key steps for producing a quality family history narrative from outline to finished product, ways to use "storyboarding" to plot your project, and how to build your writing skills, as well as your confidence as a writer. In addition, you will receive helpful tips, project management tools and a productivity toolbox of resources to help keep you on track.
Through on-line instructional videos, weekly assignments, and collaboration with other participants, you will have access to an instructor with more than 27 years' experience, who will teach you about key nonfiction writing techniques you can use to produce a "can't put down" family history that will keep the pages turning for generations. NOTE: While Facebook is not required, participants will reap the most benefits from the collaborative environment by accessing the Facebook Group for The Write Stuff Genealogy Intensive.
Key Goals of the Course
Learn writing skills and techniques to produce a quality family history; build on the skills each week.

Focus on getting a working draft.

Work at your own pace.

Receive constructive and helpful feedback.

Overcome fears and anxiety about writing.

Have fun!
Coach Bio – Lisa Alzo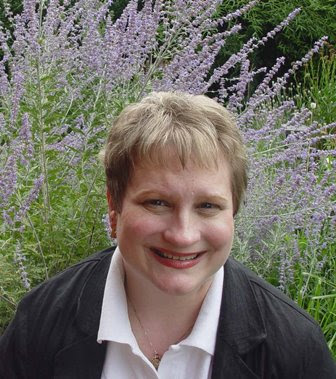 Lisa A. Alzo is a freelance writer, instructor, and lecturer and has been a genealogist for more than 27 years. She earned a Master of Fine Arts degree in Nonfiction Writing from the University of Pittsburgh, and is the author of eleven books, including: Finding Your Slovak Ancestors, Writing Your Family History Book, and the award-winning Three Slovak Women. Lisa has written hundreds of articles and her work has appeared in Family Tree Magazine, Family Chronicle, Internet Genealogy, APG Quarterly, among others. An internationally recognized speaker, Lisa blogs as "The Accidental Genealogist" blog
http://www.theaccidentalgenealogist.com. For more information see
http://www.lisaalzo.com.
Schedule
(A guideline for working at your own pace)
Video: Setting Writing Goals
Assignment #1
1) Outline your family history writing goal. Various tools will be provided to explore different ways to create an outline.
2) Compose a short elevator pitch (no more than 2-3 sentences) that succinctly summarizes your project. A sample will be provided.
Facebook Group: Participants ask questions on assignment; share resources; respond to prompts from instructor.
Topic 2
Video 2: Plot, Plan, and Scheme: Storyboard Your Family History Project
Assignment #2
Storyboard your project idea. Write by hand on index cards and then scan them or photograph them to share; or use a program such as Scrivener or Index Card App or StorySkeleton.
Facebook Group: Participants ask questions on assignment; share resources; respond to prompts from instructor.
Topic 3
Video 3: Tap into Family Treasures
Assignment #3
Tap into Family Treasures: write 500 words using a photo or document or heirloom or keepsake as your prompt. Instructor will provide a sample.
Facebook Group: Participants ask questions on assignment; share resources; respond to prompts from instructor.
Topic 4
Video 4: Character Development through Oral History and Profile
Assignment #4
Choose one
1) Write from a memory or an oral history interview (500 words). Instructor will provide a sample.
2) Write a profile or character sketch of an ancestor of your choice (500 words). Instructor will provide a sample.
Facebook Group: Participants ask questions on assignment; share resources; respond to prompts from instructor.
Topic 5
Video 5: Shaping Your Story Using Plot and Structure
Assignment #5
Putting it all together. Building on the skills you learned in the previous weeks, and using your outline, write a 1200 word narrative (approximately 2 pages) about your ancestor or family. Instructor will provide an example.
Facebook Group: Participants ask questions on assignment; share resources; respond to prompts from instructor.
Additional Materials
Bonus Video: Top Ten Tips for Family History Writing
Register
The cost to participate in The Write Stuff Genealogy Intensive™ is $129 per person. A special discounted price of $89 will be available during the early registration period. Early registration ends on

Tuesday, February 28th at 11:59 p.m.

Eastern Time! You must use promo code FRUGALGEN at checkout to get this special deal!
If you're ready to be a part of The Write Stuff, then click here to register and pay via PayPal*
* You do not need a PayPal account to make payment; you can use a credit card via PayPal.
30-Day Money-Back Guarantee
We get it. You're taking a chance with us on a new, radical format for online genealogy education. If you are willing to do the work and commit to the format of a Genealogy Intensive™, we're certain you'll be happy. More than happy. More importantly, you'll finally get that project done!
If you are not satisfied with the content or format of the Genealogy Intensive™, we'll gladly refund your money within 30 calendar days from date of purchase.
Copyright 2017, Lisa A. Alzo
http://theaccidentalgenealogist.blogspot.com/atom.xml